And for your face, Cellulite Endermologie Center offers Lift 6 Cosmécanique®
What is the Lift 6 Cosmécanique®?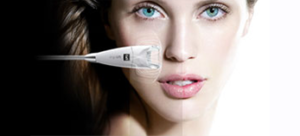 The Lift 6 Cosmécanique® facial-enhancement system improves skin quality.
It frees the epidermis of dead cells.

It strengthens the dermis of the face by correcting circulation deficiencies and stimulating fibroblasts to increase collagen production, improving elasticity.

It exercises the cutaneous layer of the skin to combat aging by attacking flaccidity, wrinkles, expression lines, dehydration and poor circulation.
The Lift 6 Cosmécanique® system of technology redesigns the contour of the face, to erase the imperfections and to improve the elasticity of the skin.
Each Cosmécanique® session is organized in three parts:
Purification

Gymnastics

Supplementation
The Lift 6 Cosmécanique® concept is a mixture of cosmetics and mechanics-cosmetics to improve the quality of the epidermis, mechanics because the fibroblasts need exercise to produce more collagen and elasticity.
Facial muscles need fitness, too, and the Lift 6 Cosmécanique® will provide the excellent exercise those facial muscles need.
Is Your Face in Shape?
When you think about your face, usually you think about only the surface. You think about skin washes, creams and cleansers.
What keeps your facial skin strong, firm, and smooth, however, is its underlying foundation of connective tissue. Now, the Lift 6 from LPG offers a natural facial workout for the underlying structure of your skin.
As we age, our skin is subjected to a wide range of external irritants, such as ultraviolet rays from the sun, air pollution and tobacco.
Your facial skin is the most exposed of all, and it can prematurely show signs of aging, such as lines, wrinkles, dry patches and slack areas. An unbalanced diet, swings in body weight and gravity have negative effects as well, causing the structure of our skin to lose its firmness and to sag, much like the body's other underused muscles.
A lack of targeted exercise for your face compounds the problem. In order to fight these signs of aging, you need a means to achieve facial fitness in the same way you need a regular workout to maintain overall fitness. This is exactly what Cosmécanique® from LPG® helps you to do, mechanically stimulating your facial skin and its underlying structure with breakthrough technology.
The process is painless, non-invasive, and tailored precisely to your skin type and sensitivity.
To Ease and Sooth Your Face After a Long, Hard Day
The Lift 6 Cosmécanique® preparations are applied to improve the quality of the epidermis and exercise the muscles of the face for more tone and elasticity.
Fee:
Cosmécanique® Non-Surgical Facial Enhancement
Lift 6 Cosmécanique®
1 Session $85

10 Sessions $765 (1 Session free)

16 Sessions $1,190 (2 Sessions free)

20 Sessions $1,445 (3 Sessions free)

Maintenance, 1 Session $55

Maintenance, 12 Sessions, once a month for a year $550 (2 Sessions free)

Complete Recommended Minimum Regimen – 16 Sessions plus 1 year Maintenance $1,655 (5 Sessions free, save $365)

Complete Recommended Full Regimen – 20 Sessions plus 1 year Maintenance $1,910 (6 Sessions free, save $445)
Recommended: 2 Sessions per week for 16 to 20 Sessions, then once-a-month Maintenance for a year